In today's moving world, we are seeing a wider variety of needs and uses for office equipment. There is more of a demand for greater functionality and versatility. The Gesture chair captures all of that and then some! However, the technology behind the Gesture brings in a whole new dynamic to the way we use chairs. No longer are people sitting in one or two positions. After a new study, the realization is that chairs are seeing a lot more movement and usage. There are now nine recognized sitting positions. Not sure which one you are? Take the survey now!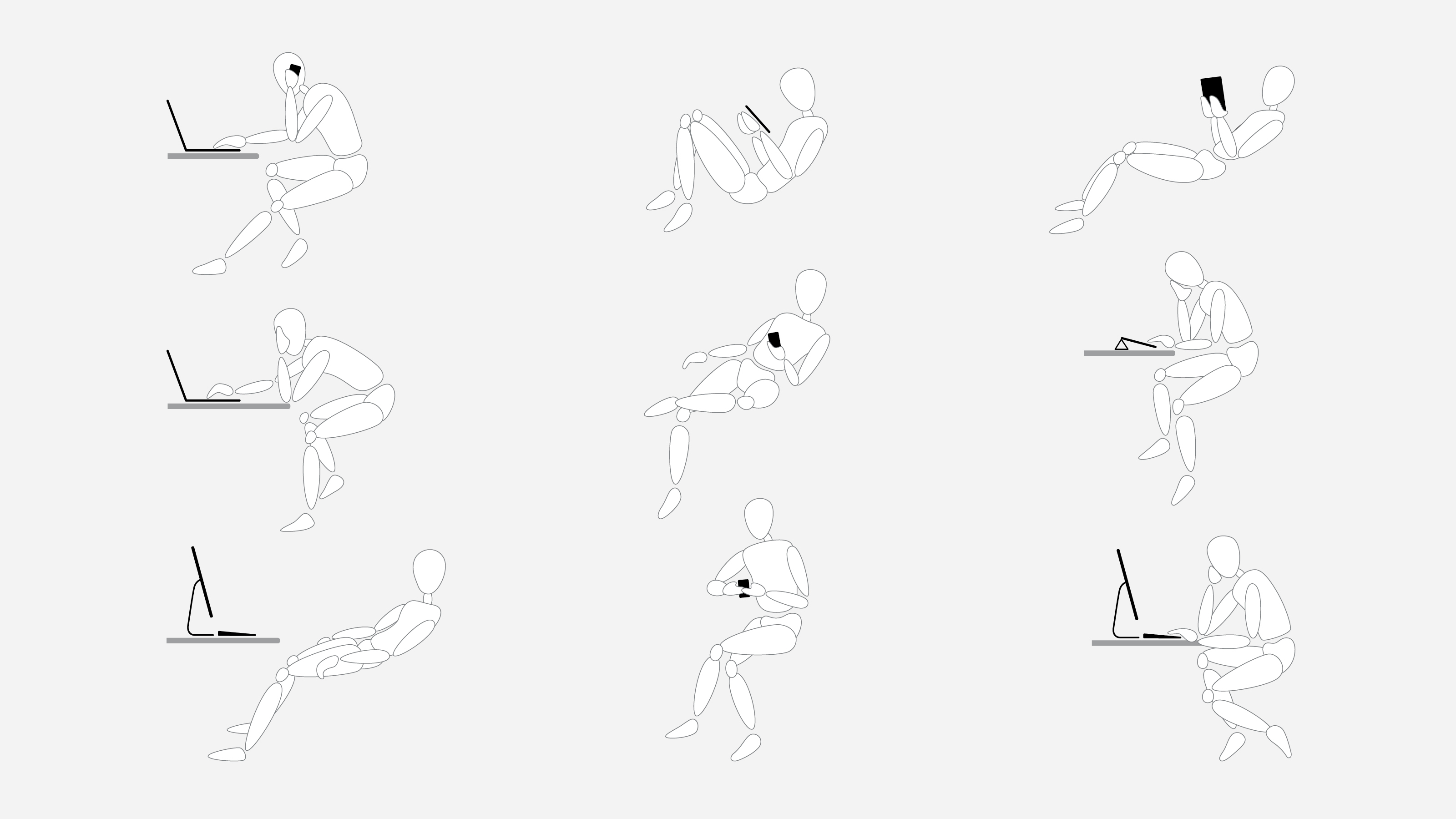 Gesture Support
Gesture provides more support than other office chairs. Although each person has a unique shape and posture, many chairs do not support this. The Gesture, however, encompasses each person. This is allowing movement and comfort throughout the entire day. Regardless of shape, weight, and preferred sitting position, the Gesture will provide support through each action.
Additionally, offices are seeing greater collaboration efforts. The Gesture chair will meet the needs of anyone who walks into your space. Limits are being removed, while functionality is increasing. Go from lounging in your chair to upright and engaging for a meeting. Lean back and contemplate the newest project. Power down and turn out the proposal needed. All in comfort!
Technology Redefined
Technology continues to make advancements, and office furniture is no different. Each piece begins with a design that incorporates new technology for more diverse and functional items. From start to finish, these pieces are making a more significant statement in the office. Whether space is limited or for use in larger meeting rooms, be ready for any area.
"With 3D LiveBack, Gesture changes shape and mimics the natural motion of the spine contouring to the user, creating the deepest recline. Adaptive bolstering allows Gesture's seat to contour to the size of any user providing customized comfort." ~Steelcase.com
View the Gesture Chair here:
The Benefits Of The Gesture Chair
Did you know that the Gesture is the first chair designed to work with all the technological devices we use today? Today we rely on laptops and mobile phones, iPads, and more. However, each range of motion can be fluid and easy. From short to tall, thin to larger, this chair combines technology and comfort with ease. The benefits of this chair are simple. Why buy chairs that not everyone can use? Economically smart, and a smart financial decision. Each product from Steelcase holds a guarantee.
The chair was designed around:
The real way people move and work – Forget stiff and ungiving. This chair moves and conforms to each user. 
Greater range of technology uses and mobility – Whichever device you decide to use, the chair adjusts to your sitting position. 
A more extensive variety of sitting postures – Go from sitting upright, to lounging or scrunching in. Also, the chair will conform to you and provide exceptional support.
A wider range of users – Forget being uncomfortable! Adjust the chair to your preferred setting quickly.
Headrest/Neck support for each individual who uses the chair – Easily adjust and maneuver the headrest to the most comfortable position. 
The technology and design will appeal to a wider audience, not to mention your spine as well! Additionally, the flexibility and ease of collaboration make this a fabulous addition to any work area. Go from the private office to meeting rooms. Furthermore, the Gesture is compatible and responsive to a variety of users. Combining style and flair, with complete functionality for everyone.
Incorporate The Gesture Into Your Office Today
Now, why delay on adding this perfect piece of office furniture? Bring the holidays in early this year! Integrate this chair into your workspace today. Our amazing sales team is ready to assist you. Contact us today, and allow our experts to advise you.