3 Tile - new team members
New + Notable Solutions from Steelcase
Ocular Table
The Ocular™ table sets the stage for ease, equity, and engagement in an enclosed, technology-enabled meeting room.
Everwall​
With incredibly fast installation, boundless design options, and a high level of acoustic privacy, Everwall keeps the noise out to keep the ideas flowing.
Featured Products
The Steelcase Flex Collection
The Steelcase Flex Collection empowers teams to create spaces that can be rearranged on demand, creating environments teams and individuals need to do their best work.
Learn more about the Steelcase Flex Collection
Steelcase Roam
Co-developed with Microsoft for the Surface Hub 2, the lightweight mobile stand and easy-to-install wall mount of the Steelcase Roam untethers teams from traditionally limited collaborative environments so they can work together how they like: easily, actively and spontaneously.
Learn more about Steelcase Roam
Get Ready for Hybrid​
Explore new spaces and solutions from the Steelcase family of brands designed for today's era of hybrid work.​
360 Magazine
Read the latest 360 Magazine
Office Remix
Have you noticed? Many of today's offices look more like a trendy café, a homey den or a playground than a place where work happens. Whether described as "resimercial," "ancillary" or "anti-corporate," informal shared spaces are the latest way organizations are trying to woo talent. Yet, despite their investments, many of these spaces often sit empty.
Read more about this trend and new research that reveals what people really want: inspiring and productive spaces that help them get real work done. It's time for an office remix.
Read the latest 360 Magazine
Five Hybrid Workplace Mistakes to Avoid
Our partner Steelcase shares recent research from 5,000 global office workers. The data reveals five key mistakes leaders may be making about the connection between the workplace and what people actually want.
Featured Products As designers and makers of products, we are acutely aware that our work has an impact on the planet and are taking science-based actions to help build a more sustainable future.​
New Insight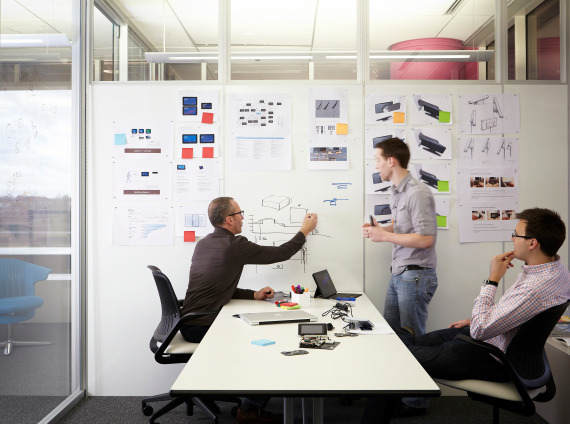 If your organization enjoys team building then it would be a good idea to be open to a hyper-collaboration workspace.
Gain an understanding of how to create your perfect flexible workspace solution that will be beneficial to your office environment.
It might seem very ordinary, but office furniture makes a huge first impression. When clients or future clients walk into your office, it is one of the first things they notice. Watch them do a double take when they view the Garland desk! This exquisite desk has all the perks. From closed and open storage…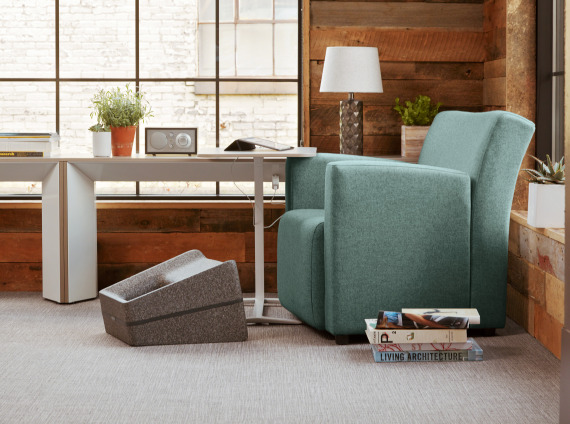 The new office renaissance has given a little bit of new life to many workspaces. These inspirational spaces are breathing a little fresh air into busy work areas. We have shared in the past how many workplaces are undergoing some changes, and this is no different! The atmosphere in offices is becoming more modern, allowing…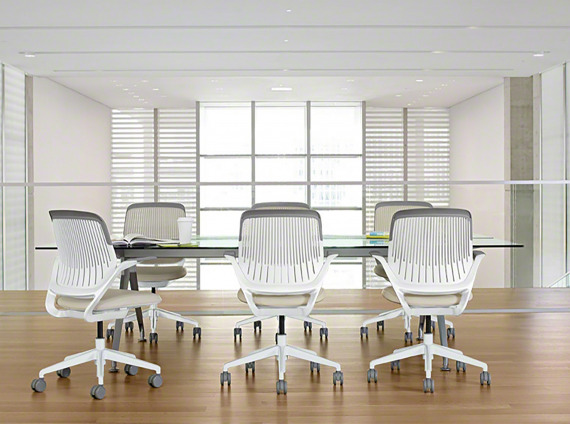 As the workplace methods shift, so too does the importance of collaboration. While we see vast movements in the ways that offices around the world are operating, one thing has stood out. Collaboration. More employers are recognizing the benefit of this movement, with better productivity and less burn out rates. While it may seem like…
Over the past several months we have seen more of a push for employee wellbeing in the workplace. Everything that we do each day plays into this. Employers are inspecting each and every aspect of their workplaces, to include the office furniture. When it comes to ensuring that employees are getting the best, then you…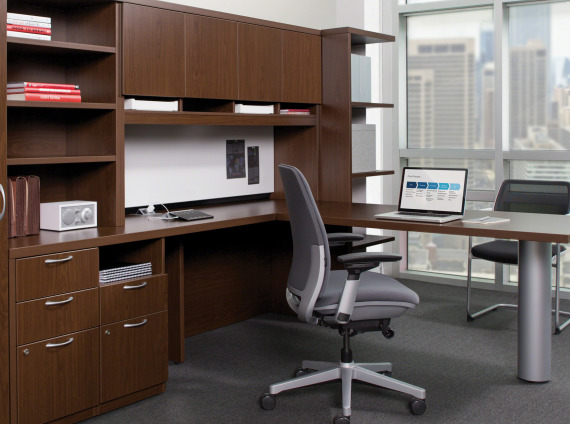 Spring has sprung, and this is the time of year that we are motivated to do office cleanouts. Old paperwork is cleaned out and shredded. Furniture is moved around, and areas cleaned thoroughly. While everyone pitches in with the work, sometimes one can find that there are not enough storage options available. Do you have…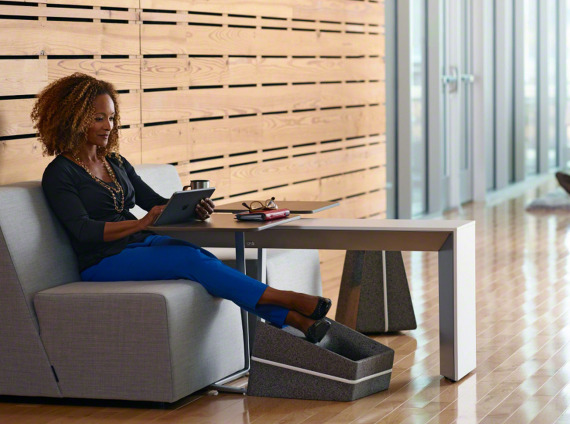 We all have days where we want to kick back, yet still, see work get accomplished. These days are usually low-key, yet productivity continues. The Campfire Skate Table allows for a calm and relaxed setting, in the area of your choosing. When it comes to working at our desk, there are times that we wish…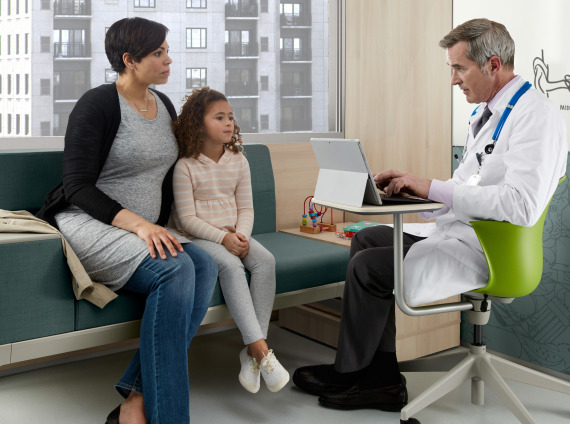 The Node ShareSurface is shaking up the way that medical offices are operating. Before you groan and think, "more changes are coming," know that these are the best of changes! Healthcare should be a personal experience. In that talking to the doctor, and building a relationship as life progresses. However, it's more than just personal…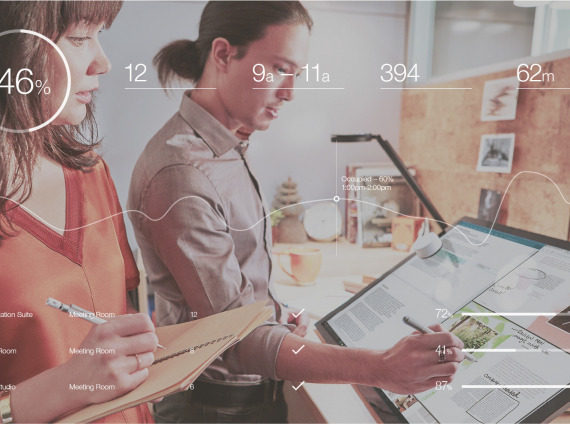 Analytics is one of the most essential things that need to be monitored in the workplace each day. It is easy to dismiss this piece of information, as "just a bunch of numbers." But analytics is much more than just numbers. It is a process that can help adjust and increase processes and productivity as…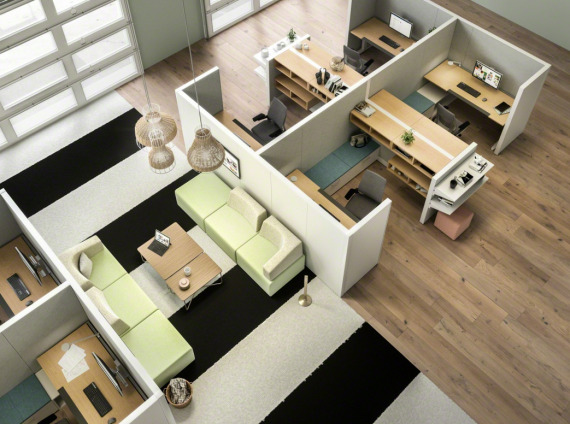 When it comes to looking for the perfect solution for privacy and saving space, we have the ideal Answer! The answer is the ANSWER! It is the perfect solution for each office space. With tons of perks and setup options, why wait to bring this to your workspace? The Answer can help bring colleagues together,…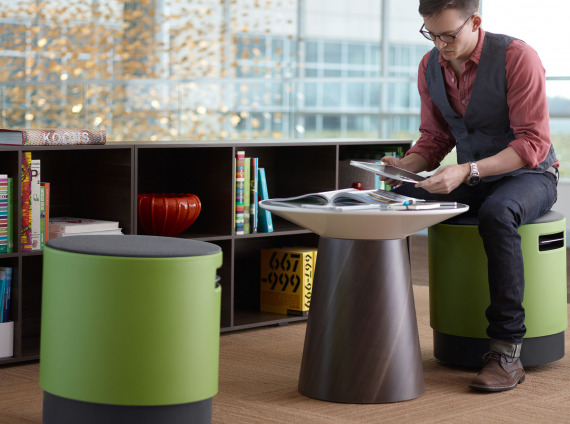 Storage options never looked so fabulous! When it comes to keeping workplaces organized, storage can be a major headache. Depot makes finding the right choices easy. A style that fits within the structure of each office and durability are critical. Steelcase continues to deliver outstanding pieces. No one wants to be limited in the options…